"People don't buy WHAT you do; they buy WHY you do it."  //  Simon Sinek
From time to time we get asked about how we came up with the idea of building power distribution. It's not 'sexy' and there isn't exactly a shortage of products and manufacturers in this field.
No, and the idea behind StageSmarts wasn't about getting a slice of a large, existing and rather stale pie but rather to create a better and more tasty one. It would certainly be a smaller one but we figured enough people would have an appetite for this. Niche rather than volume.
Why power distribution?
In the Socratic dialogue 'The Republic', Plato famously wrote: "our need will be the real creator" – or as we say in modern times; necessity is the mother of invention. We saw that the handling of electrical power in the events sector was very much underserved, with very little development. And even more important; no one really addressed the very real issues that event professionals face every day and were getting more and more costly as technology progressed.
There was a clear need to better protect people, equipment and the integrity and reputation of event technology providers – that became our WHY.
Delivering true value
We bet our own time and money on this being a worthwhile project to pursue. No outside venture capital was hurt in this process, we had plenty of our own thick skin in this game!
This forced us to focus very closely on providing true value that people would be willing to pay good money for. While we as founders had good track records and reputations, our company was new, unheard of and thus with zero brand value to start with.
But the WHY guided us to HOW and WHAT and this led us to launch our first products in April of 2017. We took a small stand at the massive Prolight+Sound show in Frankfurt, crossed our fingers and it turned out to be the right decision. Over those three days, we had non-stop demonstrations with people from all over the world and we took some orders too.
Interestingly, another manufacturer of power distribution commented at the time; "why would anyone want something like that?", probably suggesting that we'd created something that was not needed or wanted.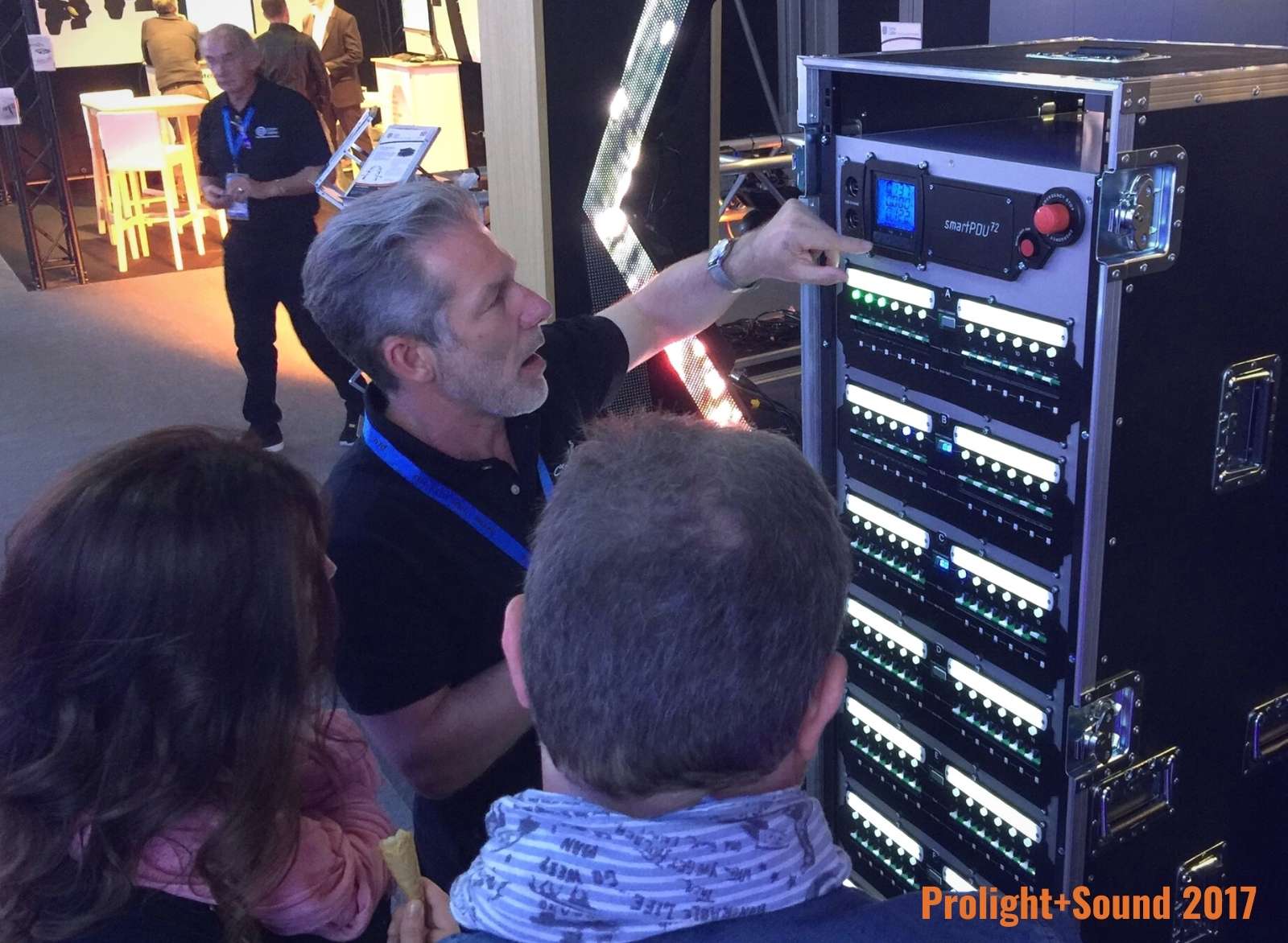 The journey continues
Fortunately, we have proved them wrong and our products are now in 20+ countries across the world and has been used on many thousands of events and shows. A special thank you to Phil Mercer and his team at Universal Pixels who bravely took our very first systems on tour with Radiohead, Depeche Mode and Roger Waters massive 'the wall' show.
Small enough to care, big enough to get it done. The WHY remains firmly in our crosshairs
Written by Mats Karlsson, CEO of StageSmarts AB