Kenny goes to Sweden
Stagesmarts recently had its first visit from Ken Berreen, our UK-based business development manager. He arrived at our headquarters in Malmö, and the next day he made the long road trip to the factory in Arboga together with our CEO Mats Karlsson to meet the rest of the team and see where it all starts.  
Once back again at our headquarters, I sat down with him to learn more about his experiences, how he ended up with us, and why. 
I have many questions and, oh so little time before he flies back to the UK. Ken has a long career in the events industry and to hear about his experiences was inspirational. He's worked hands-on since the mid-70s, touring with shows and working events in the UK and various parts of the world. 
That is how he has acquired a genuine understanding of our customers' needs and concerns. It's truly an honour to have him as part of our team. Let's hear what he had to say:
Tell me about yourself, how did you get started?
I fell in love with stage lighting in school and decided that this was the industry for me. I wanted to be a lighting designer, so I applied for jobs in theatres and some rental companies around London.
I was lucky enough to get an interview at the Queen's Theatre in Shaftesbury Avenue for a company called TSL. I learned a lot about the business and the equipment used, and there I also met many good people. While there, I realized that I should get some formal experience in the electrical world, so I joined SEEBORD, an electricity company working on high voltage networks and gained extensive experience and training. 
I wanted to open my own business, so I set up my own company and started working with sound and lighting productions. We did installations of sound & lighting systems as well.
We would light shows, and we did a lot of fashion events in London in the 80s and early 90s. We got a lot of experience by having our own business. Then, things changed, and after about 12 years, my partner and I decided to close the business and move on to other projects.
I then worked for a local theatre as a technical manager and helped install a new cinema within the complex, upgraded the lighting systems, and then when a job at the Millennium Dome came up, I went to work there for a while. 
 I was managing teams and being very hands-on during different projects. Then eventually, you get to the point where you're getting to the age where you need not be so hands-on, so I moved into sales at Strand lighting, working in project management and sales.
Being there for the customer…
After a few years, I moved to another manufacturing company covering the Middle East, Africa, Europe and parts of the UK, selling lighting equipment that I already had good knowledge of, thanks to my previous work in the industry. 
This is also beneficial for me today as I see the different groups' needs in the event industry. I could go into any environment and speak comfortably with them about new equipment they might need or should consider. It's not textbook knowledge; it comes from actual experiences. I can talk to them about why this technology has been developed based on a problem they might have.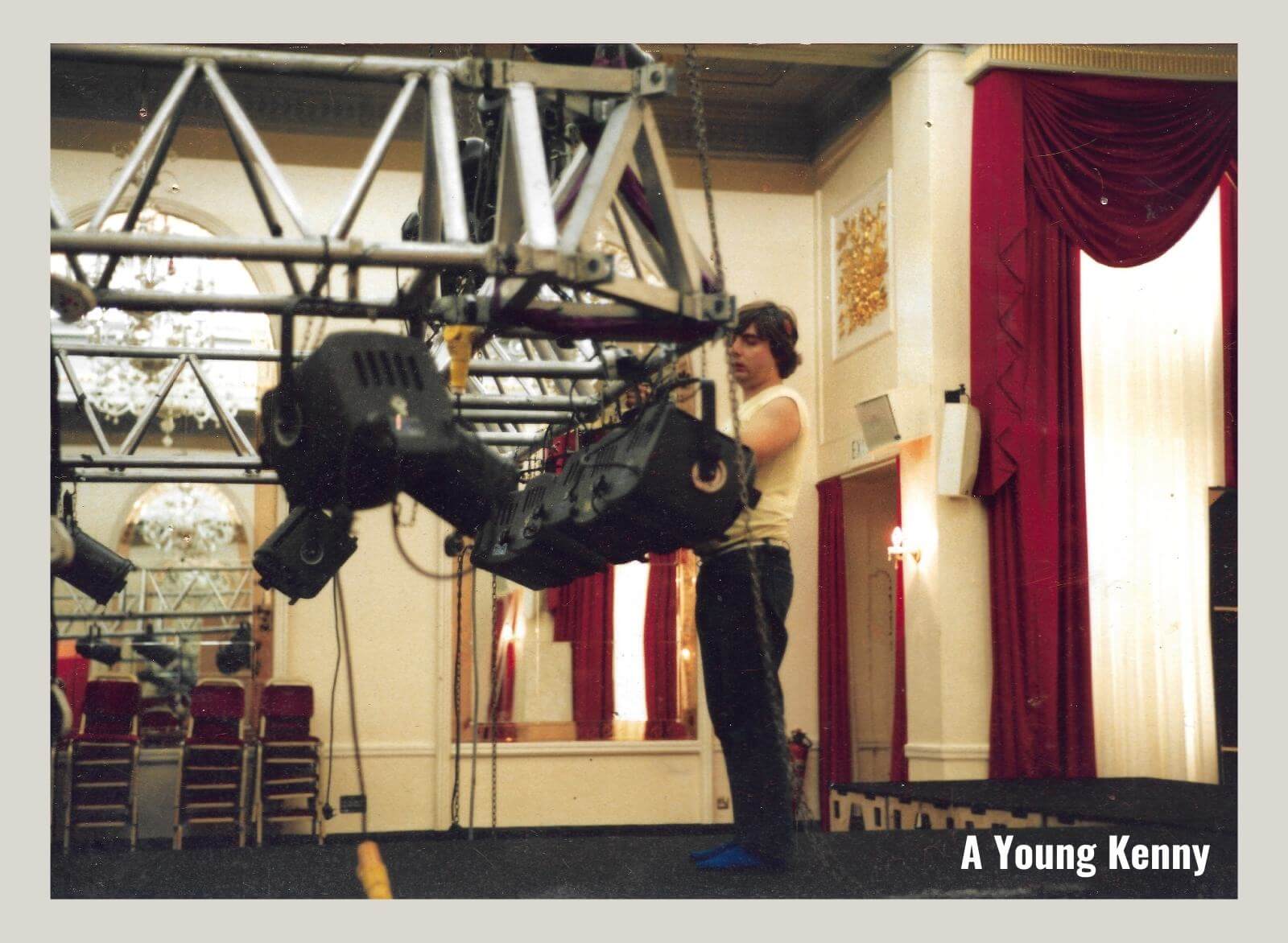 So you knew about the importance of Power Distribution from an early stage, even before StageSmarts existed as a brand?
Yes, I did; power distribution is at the heart of any system and has to be done right. When I started in the industry, it wasn't plug and play. It was wired in for heavy mains and then to wire all the systems up and use it. As time has gone by, it has become much safer, and it's become almost plug and play, so everything uses sealed plugs for the cables.  
…From wire and heavy mains to Plug'n'Play
It's still important to understand why you need the protection and why you need to protect the equipment and people using it.  
As we all know and are aware of social changes and there are more rules to consider. We have to follow the electrical regulations, that's fundamental. For some venues, these regulations can be very hard and costly to solve, but when using StageSmarts equipment, this becomes a lot easier. 
How did you find your way to StageSmarts?
I heard of StageSmarts soon after they launched in April 2017. I was at the Prolight and Sound exhibition in Frankfurt and remembered walking past and seeing the booth but didn't think much of it at the time.  
A short while after their launch, I heard people talk about getting a new PDU unit, and the name popped up in conversation more often. And even in those discussions, safety was one of the main issues that came to mind. 
Then Mats contacted me one day to ask me if I would be interested in working for the company. I spoke to people in the industry that knew Mats and knew the company. Everybody said how clever the product is and how it provides things that others don't even touch in terms of electrical protection.  
I thought about it, I looked at it electrically, spoke to electrical people, and then I decided to get on board. I need to believe in what I'm selling, and I felt that this was something I wanted to be a part of. 
I have been in situations where there may be a product range in a company that I was working with that was not quite 100%. And that made it more challenging to sell. I don't feel that at StageSmarts. I genuinely believe that it is an excellent product range that provides the very best electrical safety for the people that use the equipment.
The majority of the people working at StageSmarts have a background within the same industry as our customers, making us more relatable. We genuinely want to solve problems that we hear people talk about. 
What's your impression of StageSmarts so far?
It's about wanting to do it right, not just the product but the ethos of the company. We want to do it right for the customer experience, product experience, and aftersales experience.
The other beautiful thing about StageSmarts is that the product speaks for itself. You don't have to say much. It speaks for itself once people understand what it does and why it does so. 
What's new in this industry? In our customers' world?
I think one of the immense driving forces in our industry at the moment is the use of LED walls. However, using LED in a large amount creates certain electrical challenges. Most conventional electrical distribution equipment can't handle it as well as it should, and many people are asking for StageSmarts products because they know we are accommodating those issues.
Some fields within the industry have evolved faster because of the pandemic, especially noticeable here in London. We have seen a drive for virtual studios to be built using large format LED screens. Put any image you want anywhere in a space for virtual filming. A lot of those have been popping up in and around London and probably worldwide. 
StageSmarts and the future?
I think the future is growth, big time. People realize the importance of proper electrical distribution, and I believe future product development plans will take us into new markets.  
Any advice for people that are considering buying a StageSmarts distro?
I would say, just look at it, and look at it with your electrical knowledge. Understand what and why it does what it does. Once you realize that, you won't be able to think of choosing something else. 
Final thoughts…
After talking to Ken, even I understand why I work at StageSmarts. The people working here have a big part in the product development. The product is nothing without the people behind it. I am proud to be a part of this company and to have this chat with our UK-based BDM. 
These dynamics and the passion in a product are not common to see. So we don't only manufacture the PDUs, we never settle with a half-good product. The design, the quality, and the product engineering must keep to the same high standards. 
Our journey isn't all straightforward, but we have a clue about it and, of course, a plan on where we want to be in a few years. Do you want to be a part of our journey? Call us, and we will tell you all about it!
Written by Milla Randjelovic, Head of Marketing and Communication at StageSmarts AB