B-quad
customizable
Compact

versatile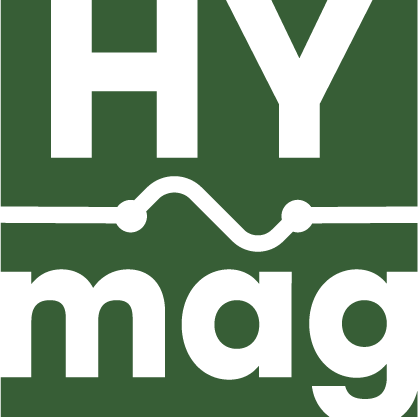 Hydraulic-magnetic MCB
The hydraulic-magnetic 4-pole circuit breaker used in the B-quad handles inrush currents and complex loads better than the thermal-magnetic breakers commonly used in other power distribution systems. Perfectly stable over a wide range of operating temperatures and industrial grade protection against dust and humidity makes for a big advantage. Zero reset-time and no "nuisance tripping" are just some of the features that will keep your show going.
Adjustable RCDs
Each of the four B-qaud outputs can be fitted with an optional programmable Residual Current Meter, to keep you and your staff safe at all times. The RCM enables you to optimize the earth leakage protection for motor-controllers, inverters, and other power distribution units further along the line. Parameters can be set individually for each output with a simple interface.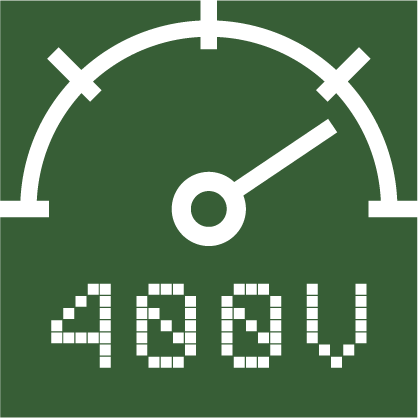 Input metering
The B-quad can be fitted with an optional Diris A10 multifunctional input meter. This enables you to measure incoming voltages, current consumption per phase, neutral current and much more.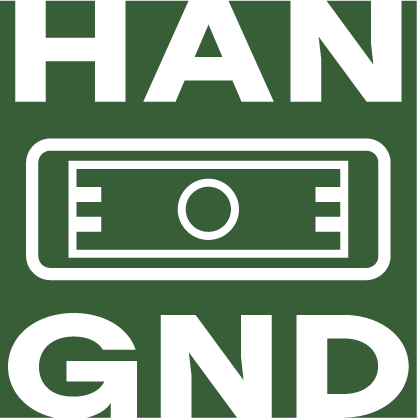 Harting GND connector
The B-quad incorporates the now widely adopted HAN-GND connector for grounding and potential equalization in the event and show industry. B-quad makes it easy and quick to connect and equalize the grounds in your setup.
The B-quad serves as the heart in any B-series power distribution solution together with the B12 and the B24 units. It provides power and metering for up to four separate B-series units but can of course be used in any situation where a reliable and flexible 3-phase power distribution unit is needed.
The B-quad is a fully customizable, four output, 3-phase power distribution that's fitted with the same high grade hydraulic-magnetic circuit breakers as the acclaimed C-series, providing you with market leading thermal stability, precise specifications, and superior handling of intermittent peak currents.
The B-quad can be customized to fit your specific needs on order, enabling you to choose between 125A or 63A power-inlet connections. An optional Diris A10 multimeter can be fitted enabling reliable measurements of total current consumption, voltages and more. Each of the four outputs can be fitted with 16, 32 or 63A circuit breakers and corresponding CEE output connector. Furthermore, each separate output can have an individual programmable residual current measurement meter fitted, enabling you to fine tune the outputs residual current protection to fit your needs in any given situation without tampering with the safety of people and equipment.
The B-quad gives you the ability to easily adapt to the ever changing challenges of the entertainment industry market in a compact, flexible and reliable unit that will keep you and your staff safe at any time.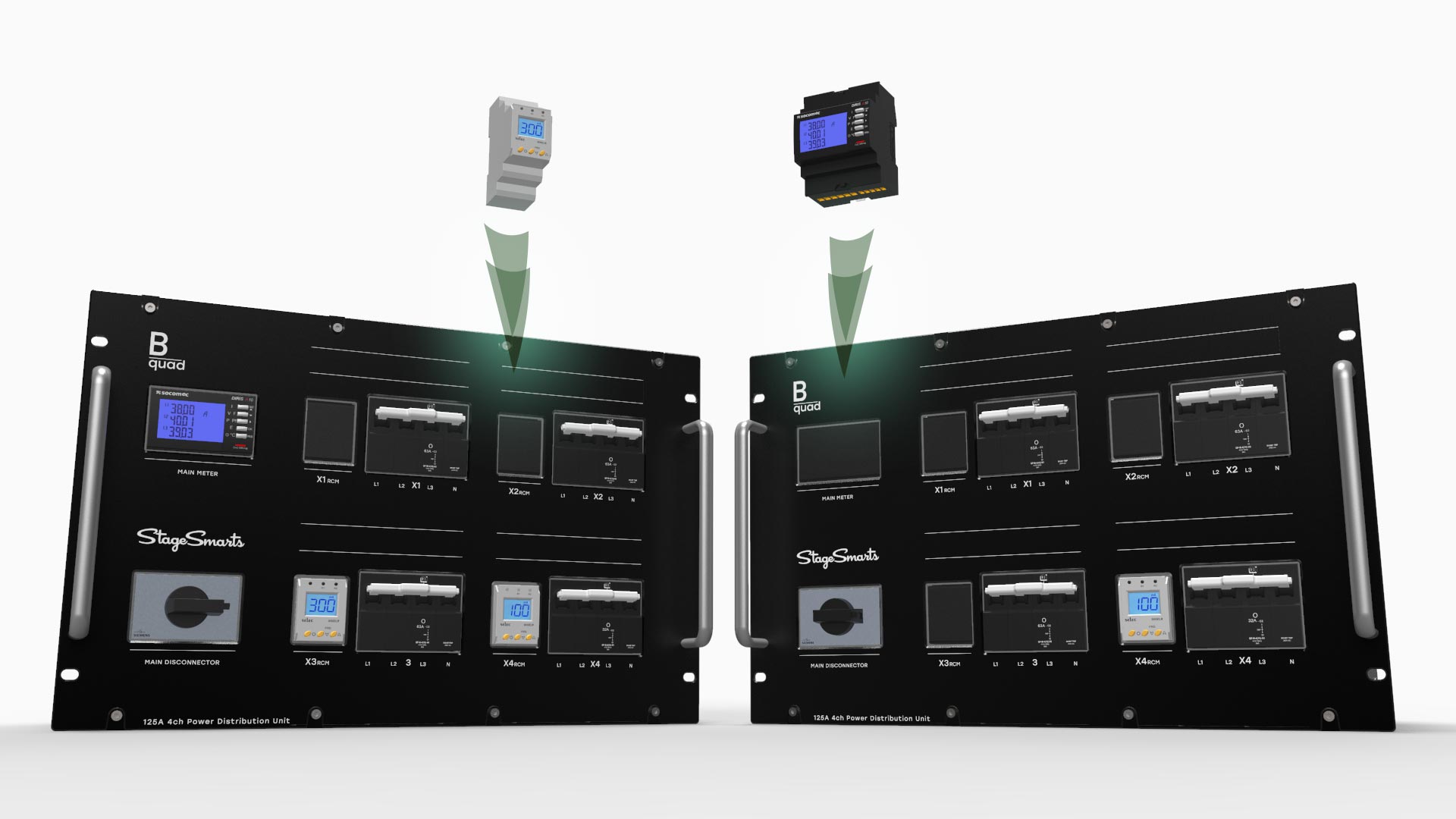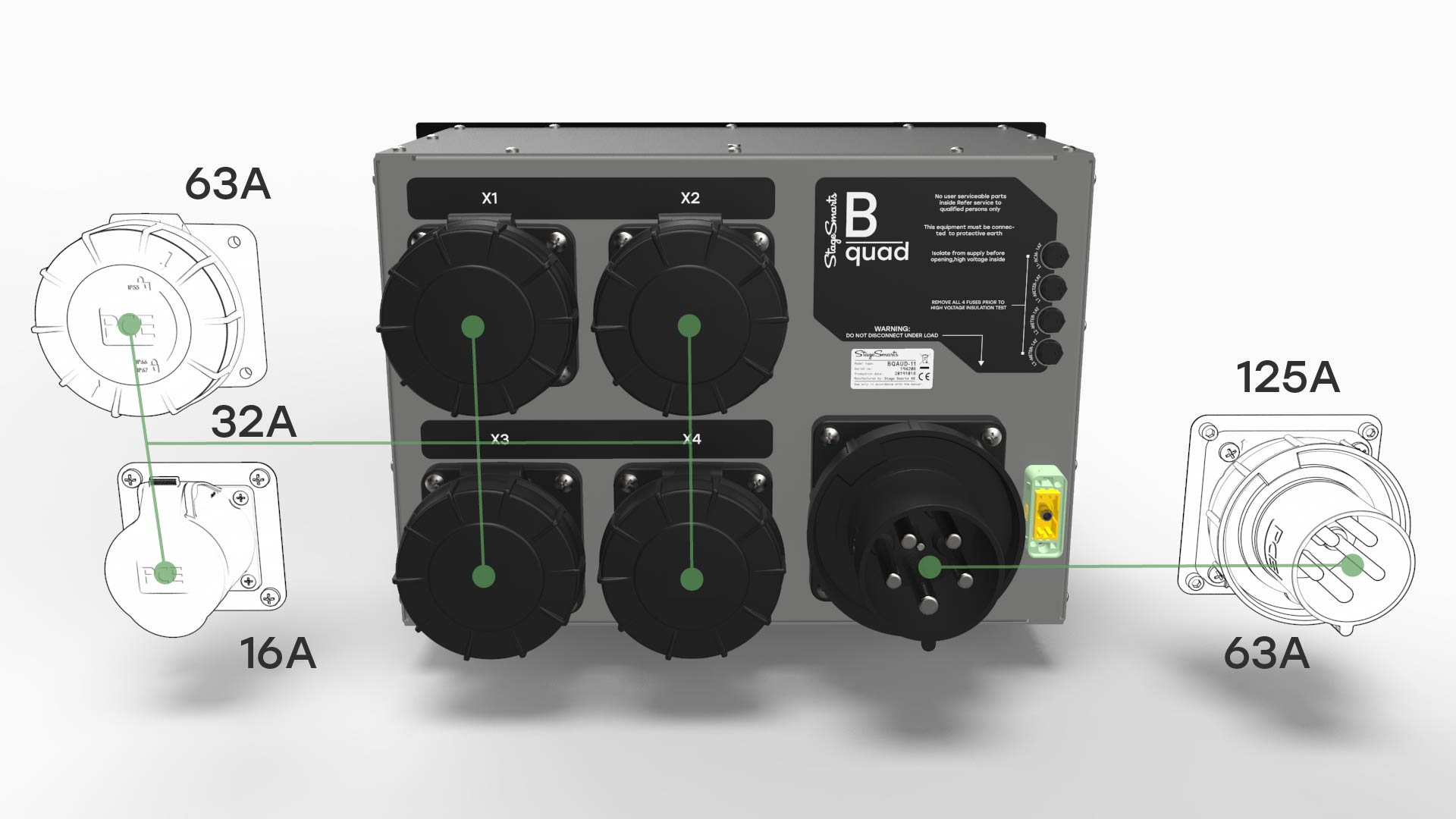 Download the B-series PDF
Tested, certified & documented
Our products are thoroughly tested, certified and designed to accommodate to all relevant standards. We provide manuals, drawings and technical documents to support you and your team whether you're on tour, working on an installation or doing one-off gigs. 
B-quad Specifications
| | |
| --- | --- |
| Power input | 125A or 63A CEE, 5-wire (TN-S) 230/400V |
| Main breaker | Disconnector, 4-pole 125A |
| Main input metering (optional) | All incoming voltages, all currents (including neutral current), power factor, frequency |
| No of main channels | 4 |
| Channel capacity and protection | 16A-63A, 4-pole breaker, (optional) programmable RCM (10mA-30A) (0.0-99.9s) |
| Main output connections | 16A, 32A or 63A CEE, 5-wire (TN-S) 230/400V |
| Dimensions & weight | 483(19″) x 311(7U) x 373mm, 18kg |
| Certifications, standards | EN 61439-1, EN 62368-1:2014, EN 61000-6-1:2007,EN 55015:2006+A2:2009, BS7671, BS7909 |
 All specifications subject to change without notice